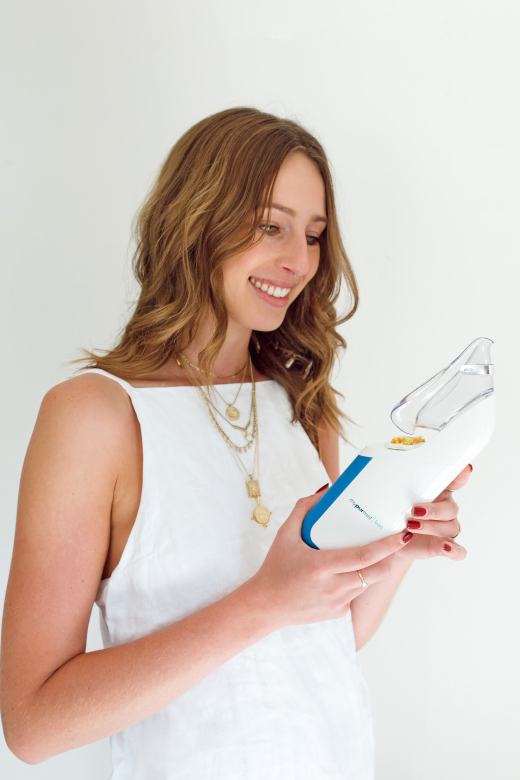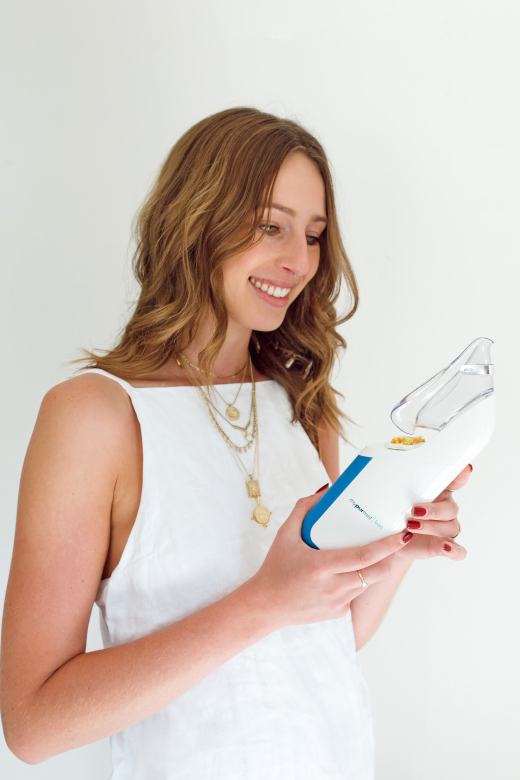 Natural Steam Therapy for:
14 day money back guarantee*
Terms & conditions apply

Shop Now. Pay Later.

Own it now. Pay Later.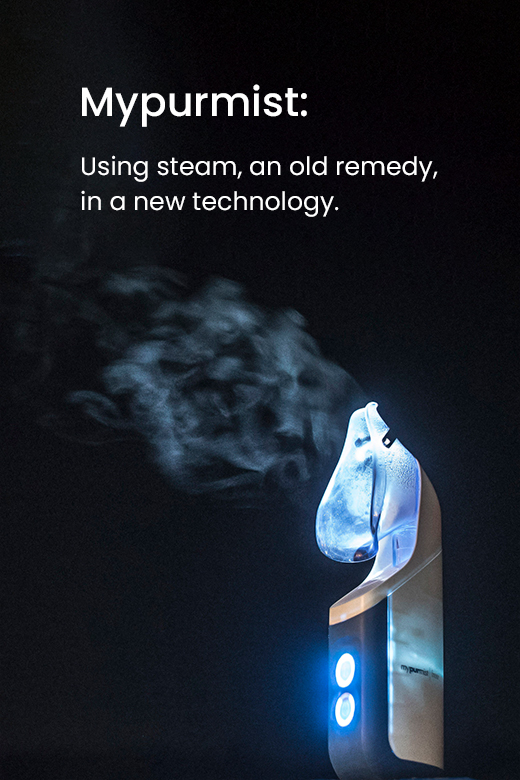 World's most advanced steam inhaler
HEPA filtration
Provides instant germ free, allergen free, and pollutant free therapeutic fine mist that penetrates deep for superb relief.
Available in two versions
Mypurmist Free is Portable (rechargeable) Cordless and handheld, so that you can use it anywhere, anytime. Mypurmist 2 is handheld (plug in) and so can be used anywhere there is a power outlet. No maintenance required.
Temperature Controlled Therapeutic mist
Microprocessor controls multiple safety features and adjustable temperature settings
No maintenance required
Natural & Safe for the whole family
100% natural and drug-free therapy for sinus congestion, colds and allergies. Steam is recommended by doctors and medical institutions.
Mypurmist and water refills are allowed on airplanes FAA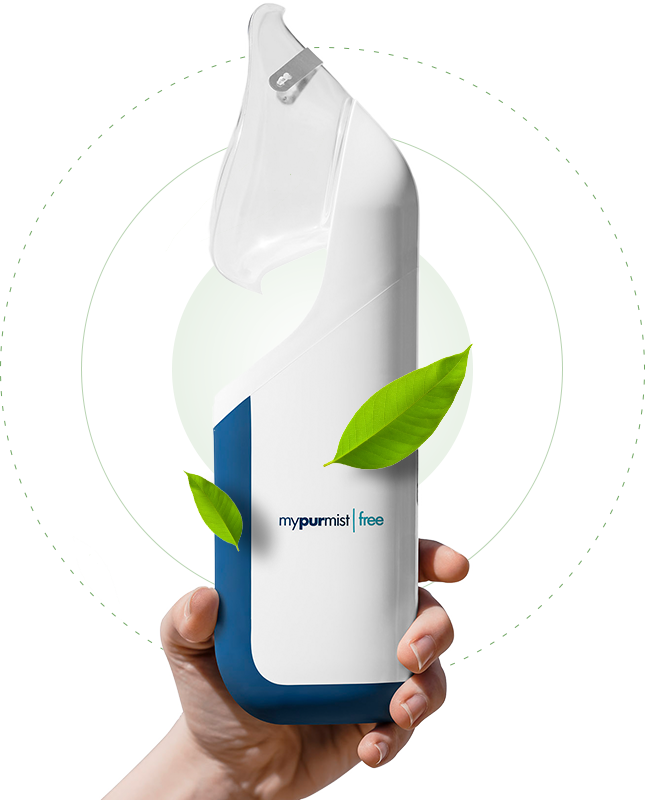 I am a professional singer who plays Tina in Australia's Tina Turner the musical. I use the device religiously for work where I sing 20 songs for 2.5 hours so you can imagine my voice needs to be in tip top shape to do this. I put together a regime to keep my voice healthy and safe and hydrated to belt out those tunes. I use the Mypurmist every single night as a vocal spa to help reduce the swelling on my vocal cords and to rehydrate especially when I have been singing for 2.5 hours.



Ruva Ngwenya
Tina Turner Musical

I've used my cordless steam inhaler for the past 3 years now and have not only noticed a big change in my vocal performance, but also in my vocal longevity. Touring the world can really take a toll on my health and throat but with MyPurmist, I'm always able to get my singing voice back from any damage or strain when away from home for months at a time. It's super easy to use, quick and comfortable and I've recommended it to any vocalist who will listen.

I couldn't endorse this product enough to any singer or sufferer of hay fever and congestion, it has truly changed my life and performance.




Jacon Charlton (Vocalist)
Thornhill (Melbourne, Australia)

Just Keep Breathing



Ariana Grande
American singer
Doctors often recommend steam inhalation for patients with congestion symptoms, be they due to a virus, allergies or sinus issues. But aside the shower, where can you get steam to inhale? mypurmist makes it easy to inhale steam and get natural and convenient relief.

Dr Joe Kosterich (M.B.B.S)
GP, Perth WA
As a physician we have learned for many years of treating patients that having direct targeted therapy to the very area that you're trying to treat is the most effective way to treat respiratory problems, so instead of filling a big old room with steam or putting your face over a hot kettle and hoping that some of the steam will get in, mypurmist allows a direct and efficient way with the micro fine particles to get into the respiratory tract to provide humidification and give patients symptomatic relief

Dr. William Berger (MD)
Allergy and Asthma Physician,
California, USA
As used by Ariana Grande
Featured on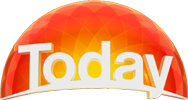 As used by Lady Gaga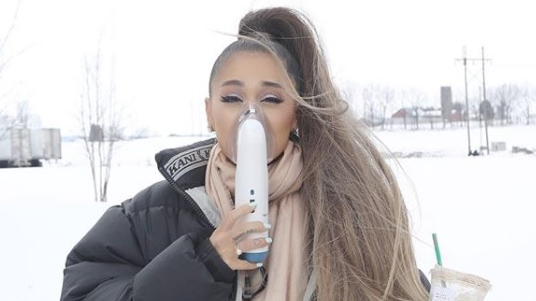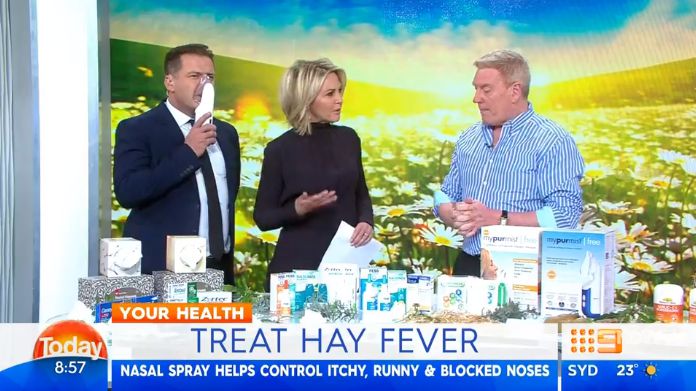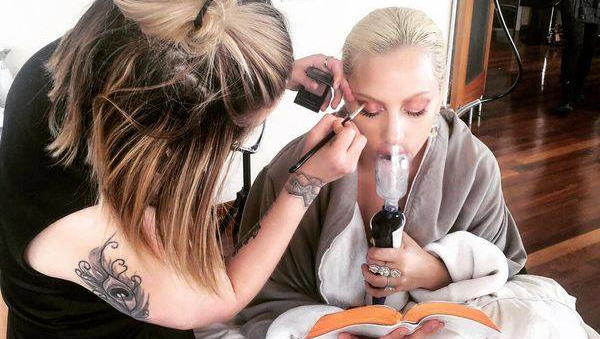 "This one you put over your face, it delivers a very fine mist of sterile water, the idea of that is your washing out the pollens and allergens that are sitting in your nose, it's clearing out whats causing the problem ..."
— Dr. Rick Gordon, The Today Show
The only natural & drug-free solution for fast symptomatic relief
of users reported symptomatic relief
With over 1,000,000 sold in the US, it's now exclusively available in Australia
Don't let hay fever, sinus congestion or allergies hold you back this spring!
Don't let hay fever, sinus congestion or allergies hold you back this spring!
Recommended by Doctors and healthcare professionals, mypurmist is the only natural and drug-free solution to provide symptomatic relief from cough and congestion caused by colds, seasonal allergies, and sinusitis. With over half a million sold in the US, it's now exclusively available in Australia for the first time.
Shop Now
Terms & conditions apply
The Best Personal Steam Inhaler Online
If you suffer from allergies, you'll know first-hand just how uncomfortable and disruptive they can be. They're extremely unpleasant and make everyday tasks a chore given that it can become difficult to breathe.
To make matters worse,for some people certain conventional medicines offer little relief, and when they do, they may bring a unique set of side effects which can be even worse than the original symptoms!
Given that one in five people in Australia suffer from hay fever and allergies, there's a good chance that you understand these challenges first-hand. But there's some good news: we're proud to offer an innovative solution to your allergy and sinus issues with the best steam inhaler on the market that you can use anywhere at anytime.
Read More
Here's a closer look at our natural and effective relief to your symptoms.
A Steam Inhaler that Offers a Natural Solution
The problem with conventional remedies to cold, flu, hay fever or allergies is that they can come burdened with their own issues. Antihistamines or cold tablets always come with a range of warnings and side effects, while steroid and decongestant nasal sprays offer similar risks.
Saline nasal sprays and neti pots are generally particularly unpleasant and don't reach the sinuses to offer a lasting and impactful solution. Rather, they affect the nose and sometimes make their users feel as though they are drowning which only serves to heighten the unpleasant feelings.
Room steam vaporisers serve to steam up a room and this doesn't help with moistening the nose, sinuses and throat. In fact, they can serve to cultivate mould and lead to a range of problems around your home!
Our solution uses innovative and cutting-edge technology to offer you an entirely natural and effective solution that is safe for all of the family. It works fast and offers relief from the discomfort that arises from allergies, hay fever, sinus congestion, colds and laryngitis.
Proven Results
Our personal steam inhaler has proven results and you don't just have to take our word for it. Studies have shown that 92% of users report an improvement to their symptoms, and thousands of the devices have been sold in the USA and it is now available in Australia. 
We have a range of positive customer reviews which you can read through to get an idea of how our product can help to alleviate your painful and annoying symptoms. Here's a closer look at the technology used within the solution.
Cutting-Edge Technology
Four key features come together to make our steam inhaler the most advanced in existence.
HEPA Filtration
Our inhalers have a patented Capillary Force Vapouriser, this technology is responsible for creating the therapeutic fine mist which is capable of circulating throughout all of the necessary target areas.
Our Inhaler has a medical-grade HEPA (High Efficiency Particulate Air) filter and by using ultrapure sterile water also means that the mist is free from any germs, allergens or pollutants so that you can use the device safe in the knowledge that it will never exacerbate your symptoms. 
Portability
The fact that our inhaler is portable is a huge benefit to users, who are able to use it anywhere and at any time. Whenever the need presents itself the device is ready to be used and it requires no maintenance, thanks to its capacity to dry itself  helping to prevent any risk of mould or bacteria.
Adjustable Temperature
Users are able to set a temperature on the device so that they can achieve maximum comfort and have a device that fits according to their needs. The microprocessor is also responsible for controlling a range of safety features which ensure the user's safety.
Entirely Natural
Steam is often recommended by doctors and medical institutions as an effective and viable treatment to sinus issues, nasal congestion, colds and flu. This is a particularly effective method for a host of users, such as pregnant mothers who would like to avoid using pharmaceutical products. Singers regularly moisturise their voice box using steam and it also soothes laryngitis.
This device takes the proven age-old steam remedy and modernises it with revolutionary technology. Instant super-fine sterile mist is created through the patented capillary force vaporiser, the medical-grade HEPA filter and ultra-pure sterile water.
The device uses a 100% natural solution which is not at all reliant upon drug-based therapy. This means that patients avoid any of the unpleasant side effects while also getting the best relief for their sinus congestion, colds and allergies.
Created by Industry Professionals
The corporate parent of Mypurmist is presided over by healthcare professionals who have over 50 years of biotech experience. They have experience with the largest companies in the industry which gives them the ability to navigate the industry well and create the best products possible.
Varun Nanda, president of the corporate parent of Mypurmist is an allergy sufferer himself and was the first to use the product and witness its potential first-hand. He knows that the product is incredibly effective and safe, and his confidence and excitement around the product pervades throughout our company.
At every level, we are passionate advocates, and you'll find that this extends into every contact you have with us.
A Simple Shopping Experience
We know that an allergic response such as an intense bout of hay fever, or suffering from a cold or flu, needs immediate attention. This is why we make it our mission to help you get the device that you need as quickly and painlessly as possible. We have created a simple online store where you can browse our products in further detail and get everything that you need.
We also offer free shipping on orders over $99 to our Australian customers, our way of helping you to get quick access to the product that you need. The confidence that we have in our product is also reflected in our 21-day money back guarantee.
Browse Our Website Today
When it comes to the most effective products to buy steam inhaler technology from we are your best bet.
If you are ready to learn more about this modern solution to your problems and put the days of allergy and hay fever behind you, be sure to visit our website today to learn more about us. Our helpful representatives are available if you need any guidance or have any questions.
Personal Steam Inhalers Help Against Allergies
Many people manage to navigate their childhood and adolescence without any real allergic reactions only to suddenly develop symptoms later in life. While there are plenty of people that struggle from an early age, avoiding this does not necessarily eliminate the chances of developing allergies in adulthood. The good news is that some people actually outgrow their allergies, but one of the most effective means of keeping them under control while they are still active is undoubtedly our portable steam inhaler.
For those that grow up in rural areas, exposure to pollen will be a much more frequent occurrence, and such allergy sufferers may discover that once they are in a more developed environment, such as a city, where the plant and pollen counts are much lower, they experience minor reactions, even throughout the summer months. That said, not everyone experiences this.
However, the fact of the matter is that there are few, if any, people that manage to go through life without getting a cold. A common cold will affect all of us at some time during our lives and this can create nasal congestion issues. Having access to the best portable handheld steam inhaler on the market can take the pain and discomfort of this temporary illness out of the equation and make it much easier to get on with our day.
Steam Inhalers Are A Viable Alternative for Sinus Relief
In developing Mypurmist, we have researched and studied the potential means to treating allergies and the truth of the matter is that avoiding the triggers that typically set off a period of discomfort is not necessarily a foolproof means to getting relief.
There is no real way that anyone can dodge airborne bacteria or completely avoid pollen. And it's highly unlikely that anybody would really choose to isolate themselves within an airtight, acclimatised bubble for the majority of their lives just to avoid a little discomfort. As such, we have become conditioned toward taking prescriptions medications in the hope that they will quickly and comfortably alleviate the pain. You talk about prescription medication but not the alternative natural solution without side effects.
The problem is that for many of those that still use neti pots, the experience is a horribly uncomfortable one, which may lead to temporary relief -but does not, in fact, work on the sinuses. Our bodies do not react well to medications over time since these can disrupt the natural digestive processes.
As such, a personal portable handheld steam inhaler is an ideal way to blast away those blocked up feelings and treat the source of the problem in a quick and easy to use manner.
Where hay fever and allergic symptoms such as sinus congestion arise, it is essential that they are treated with care and as soon as possible. Other issues including asthma can develop during high seasons and worse again, sleep patterns can be disrupted, which causes the immune system to weaken.
Thus, when you buy a portable handheld steam inhaler, you have a cordless, easy to use, portable and comfortable solution to hand, that can alleviate your symptoms and let you get back to normal life.
Buy Your Steam Inhaler Online Today
As the team behind Mypurmist, we believe in advancing the solutions that are accessible to the Australian public by taking advantage of the latest technological conveniences and combining them with the tried, tested and trusted natural means to address common upper respiratory tract allergic reactions.
Our steam inhaler is available online now, so why not join the hundreds of thousands that have found the relief they always dreamt of by ordering yours today.
Mypurmist is the world's most advanced steam inhaler delivering revolutionary natural therapy for congestion relief. You can count on Mypurmist for symptom relief from sinus congestion, colds, flu and coughs. Browse our website further or contact us to learn more.
Read Less

Shipping
Free shipping on any orders over $99
(Applies to Australia only)
Due to COVID-19 frieght deliveries maybe delayed.

14 Day Money Back Guarantee
Try the mypurmist risk free today with a
14 day money back guarantee*
Terms & conditions apply

Products
Shop Now