mypurmist has re-invented steam delivery by providing germ free steam instantly without the presence of any boiling water. The instant fine mist penetrates deep into your sinuses, nose, and throat for superb relief. mypurmist's soothing mist provides effective symptomatic relief of allergies, sinusitis, colds/flu, cough, laryngitis, parched throat, and discomfort from sore throat.
100% natural & 100% drug-free
Instant fine mist penetrates deep into your sinuses, nose, and throat
Handheld, portable, and lightweight
Adjustable temperature settings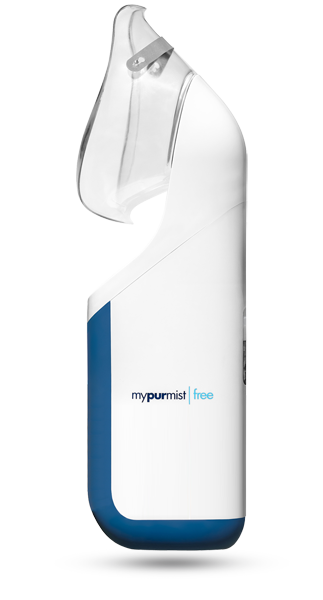 99.9999% germ-free warm mist
Automatic drying cycle - No cleanup required
Instant steam for fast relief - No waiting around
Great for the whole family (for ages above 12 years)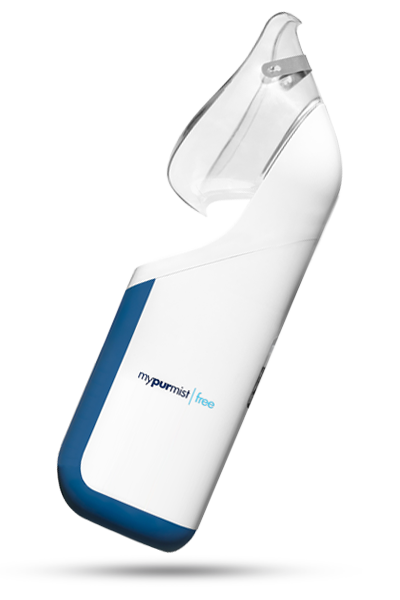 Allergies & Hayfever

Wash away allergens and environmental pollutants with soothing steam
Cold, Flu and Cough

Warm steam relief for your worst flu and cold symptoms, including cough
Dryness Symptoms

Moisturise sinus, nose and throat passages with soothing mist
Sinus Congestion

Ease your sinus pressure and pain with a natural expectorant
Breathing Conditions

Direct germ-free symptom relief to reduce inflammation and relieve congestion
Truly enjoy your freedom to breathe anywhere, anytime!
Introducing mypurmist free, the world's most advanced steam inhaler! It provides , and ultrapure therapy for sinus congestion, cold, and allergies
Shop Now


Shipping
Free shipping on any orders over $99
(Applies to Australia only)
Due to COVID-19 frieght deliveries maybe delayed.

21 Day Money Back Guarantee
Try the mypurmist risk free today with a
21 day money back guarantee*
Terms & conditions apply

Products
Shop Now