Company Introduction:
At Vapore, LLC we significantly enhance the quality of life and well being of individuals by redefining humidification. We are passionate about delivering the most advanced humidification products available to help people lead better more productive lives. We have re-invented steam delivery via the use of our advanced, patented Capillary Force Vaporizer "CFV" technology. The first application of this technology was in FDA cleared hospital ventilators to provide direct and targeted humidification. In late 2011 we brought this benefit to all who experienced upper and lower respiratory symptoms like sinus congestion, dryness, allergies, sinusitis, colds/flu and allergic asthma. mypurmist was the result of this drive to bring relief to millions who wanted a more effective and safer all natural solution.
mypurmist uses the patented "CFV" technology to generate a <5 micron size vapor that penetrates deep into your sinuses, mouth, throat and lungs. Combined with our fitted mask, 100% humidification is delivered right where it is needed. Steam is already widely recommended for symptom relief of sinus congestion and allergies by leading organizations such as Harvard Medical School, Kaiser Permanente and WebMD. mypurmist has harnessed the therapeutic power of steam and delivers it in a revolutionary way to provide significant symptom relief safely and conveniently.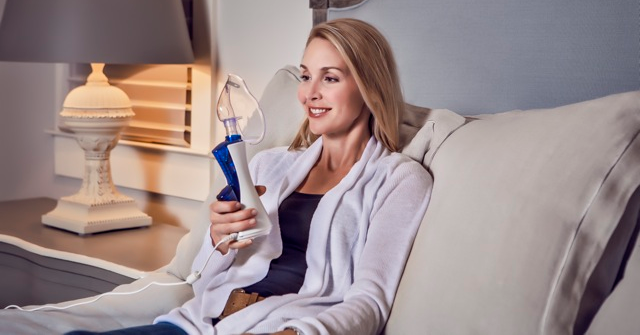 Company Background:
Together Vapore founders, CEO Lars Barfod and company President Varun Nanda, bring over 50 years of healthcare/biotech experience to mypurmist. Their leadership roles in marketing and sales for companies like Novo Nordisk and Genentech have given them a unique perspective to recognize the significant, therapeutic power of mypurmist. They realized how the breakthrough, patented "e;CFV" technology in mypurmist generated instant, germ free steam unlike any other humidification product currently on the market. As an allergy sufferer himself, Varun was the first to test mypurmist and to experience fast allergy symptom relief after just one use. This positive outcome inspired Varun and Lars to bring mypurmist to market to help improve people's lives. We remain committed to making innovative steam delivery products to continue harnessing the amazing natural power of water in a safe and easy to use manner.
Mypurmist Pty Ltd About Us
Mypurmist Pty Ltd is the exclusive Australian and New Zealand distributor for the Mypurmist range of steam inhalers from Vapore LLC.
We are committed to improving the quality of life of individuals who can benefit from the symptomatic relief of sinus congestion and allergies through the unique and patented technology developed by Vapore, LLC. Located in Sydney, Australia and covering all of Australia and New Zealand in sales and support, our staff have over 50+ years experience supplying and supporting Respiratory and Sleep equipment and consumables.
Our products are developed, manufactured and certified under strict medical device guidelines and specifications. Our core product is certified under UL499 by Intertek/ETL, registered with the FDA and TGA and manufactured in an ISO 13485 "medical device" certified facility.